The 2019 Instagram Hashtag Guide—How to Use Them and Get Results
If you include the right Instagram hashtags on your posts, you will likely see higher engagement than you would if you didn't have any.
Why?
Because hashtags—a combination of letters, numbers, and emoji preceded by the # symbol (e.g. #NoFilter, #WorldCup)—categorize content and make it more discoverable. Anyone who clicks on a hashtag or searches for it will see a page with all the posts tagged with it.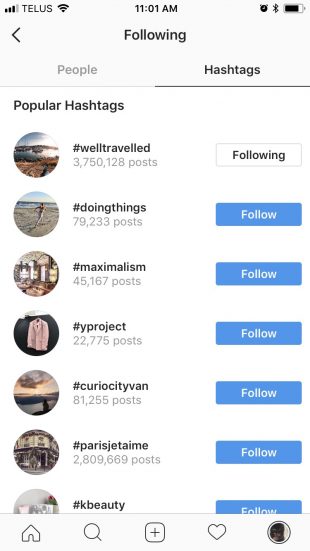 How high up on a hashtag page your post appears depends on:
How often it's used
How popular your post is (does it already have a lot of likes and comments?)
When you shared it (you find many old posts on hashtag searches)
The strength of your audience (ie. do you have a large, engaged audience?)
The higher your post appears, the better, as it will be more discoverable by people who don't already follow you.
This guide will teach you how to use hashtags to attract new followers, get more likes, and increase engagement.
Let's get to it. Click here for the entire article.